Translation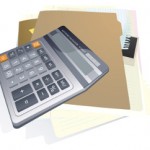 Each project is quoted individually. We apply per word charge which takes into account complexity of text, complexity of formatting and the time required to complete the task.
Typical workflow is as follows:
– You send us complete text ready for translation
– We provide detailed quotation and suggested deadline
– When the project has been confirmed and budget and deadline agreed we translate, proofread and deliver together with our invoice.
Interpreting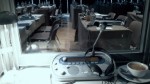 We apply daily fee which includes preparation time. For assignments outside of Warsaw, Poland we also charge for travel time & expenses. For meetings in Warsaw and shorter than 4 hours we apply half-daily fee.
Simultaneous or conference interpreting (in the booth) requires 2 interpreters (and the booth). We are able to help you arrange the booths and required number of trusted interpreters. Please contact us to discuss your specific need.
We accept USD, EUR, GBP and PLN
 Wire transfers or PayPal
 We expect the payment to be made within 7 days from delivery 
unless agreed differently.
For a quote, email us today!